Alexa Skill Certification
Pivot Radio can help get your station stream on to Alexa!
Learn More
APPS FOR RADIO STATIONS
Mobile Apps designed for Radio Stations
Homepage Slider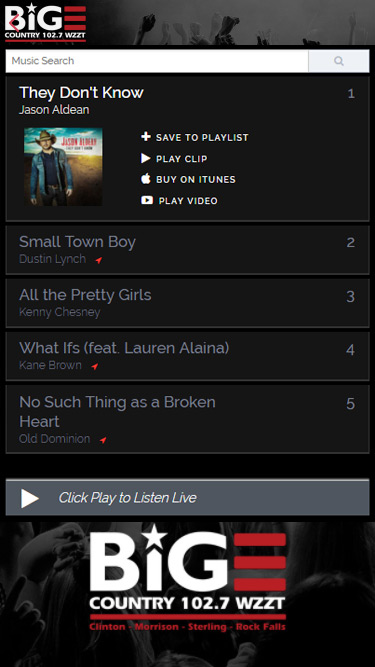 Listen Live
Let your audience bring your station with them wherever they go, inside an app.
Playlist
With RSS Feeds or URLs, display your current playlist.
News
Inform your listeners about local news, upcoming concerts or special guest appearances.
DJS/SCHEDULE
With just a single tap listeners can easily see your on air lineup, schedule and program guide.
PUSH NOTIFICATIONS
Inform your listeners about breaking news, local events or upcoming promotions.
Unlimited Purposes
Connect and engage with your listeners. Add RSS feeds, podcasts, or links for joining your E-club, contests, and other promotions.
Best Mobile App
Easy to manage with our easy to use dashbaord.
No coding skills required. Drag and drop interface.
Extremely user friendly! Preview in native preview app.
Why Choose Us
Screenshots
Having a mobile app is essential to keep our listeners connected and engaged in Jah Roots Radio. Now, weather they're sin the car, sitting at the airport or goinf for a run, they can tune in to Jah Roots Radio live, 24/7, worldwide. With the app we've engaged listeners from all over the world and are watching interaction through the app and online going up on a constant basis.

Jah Roots Radio
Radio Station