Homepage Slider
Homepage Slider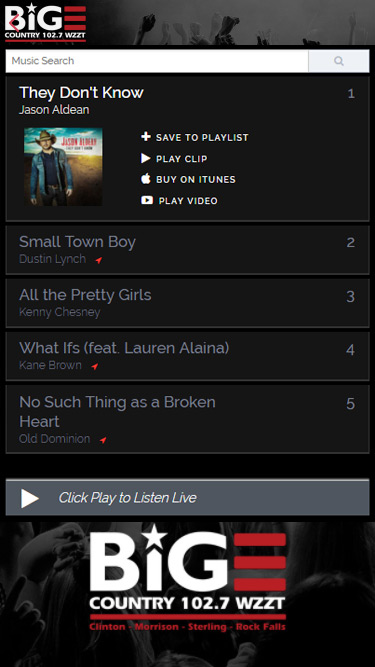 Listen Live
Let your audience bring your station with them wherever they go, inside an app.
Playlist
With RSS Feeds or URLs, display your current playlist.
News
Inform your listeners about local news, upcoming concerts or special guest appearances.
DJS/SCHEDULE
With just a single tap listeners can easily see your on air lineup, schedule and program guide.
PUSH NOTIFICATIONS
Inform your listeners about breaking news, local events or upcoming promotions.
Unlimited Purposes
Connect and engage with your listeners. Add RSS feeds, podcasts, or links for joining your E-club, contests, and other promotions.