Enabling Alexa Skills
If your device is not playing the desired Alexa Skill, or you are experiencing problems enabling an Alexa Skill, then try following these steps.

Note: Your device must be tied to your Amazon Account, in order to enable Alexa Skills on your account.
#1) Let's check this: Log into alexa.amazon.com on a Desktop computer.
Click SETTINGS > DEVICES and make sure the Alexa device you are using is listed, if not click "Setup a new device"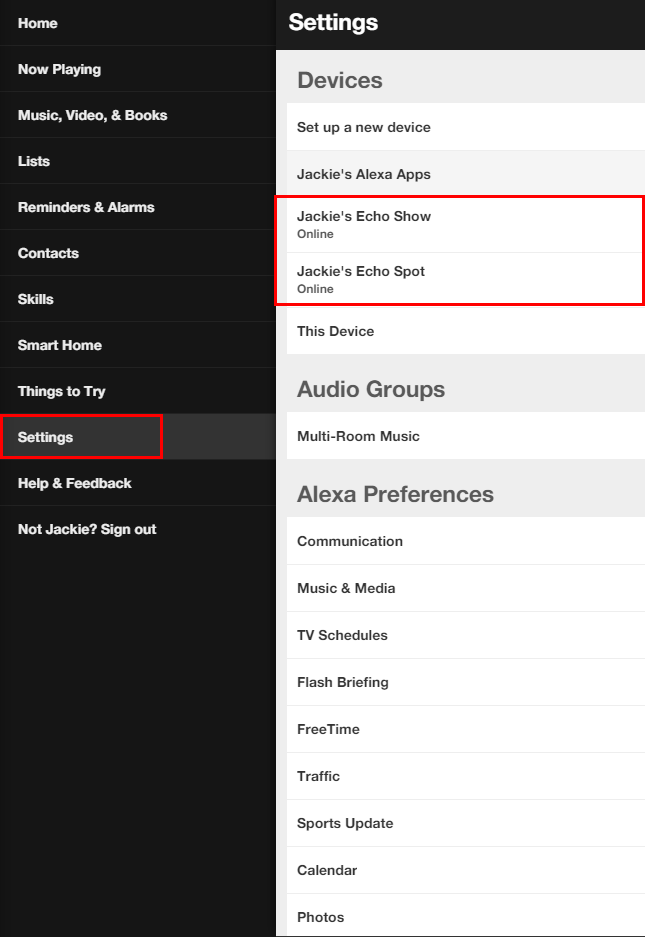 #2) Make sure the Alexa Skill is activated
Click SKILLS > search for KSJB (as example)
Click the skill and make sure it is activated. Click the blue button to Enable.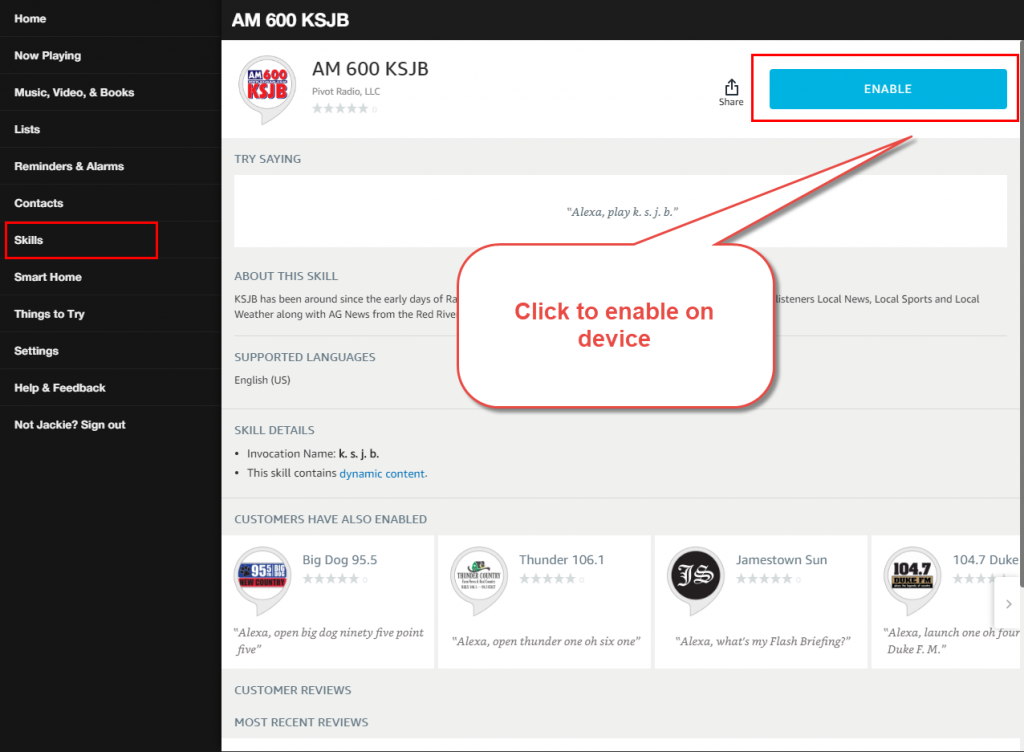 #3) Say, "Alexa, open KSJB"
Replace KSJB with your station Invocation Name.

That's it, hopefully your Alexa Skill is now working. Feel free to email us at [email protected] if you need further support. Happy Streaming!